As a NOVA local, born and raised, I wanted to put together some of the places I have been supporting locally during COVID19. These restaurants offer curbside pick-up or delivery. If you're able to, all of the businesses listed below would appreciate all of the support they can get!
GUSTO FARM TO STREET – Chantilly
Click HERE for menu
We picked up from here 2 days ago, and already going back. That's how good it was! My in-laws have also already ordered from here twice this week. The food was fresh and delicious. I love being able to support our local farmers! You can't go wrong with a pizza or salad! They are running a family special for $29.99 you get 1 cheese pizza, 1 pepperoni pizza, 2 salads of your choice and 4 cookies!! If you want a specialty pizza you can pickup 1/2 salad and 1/2 pizza. I promise you won't regret ordering from here!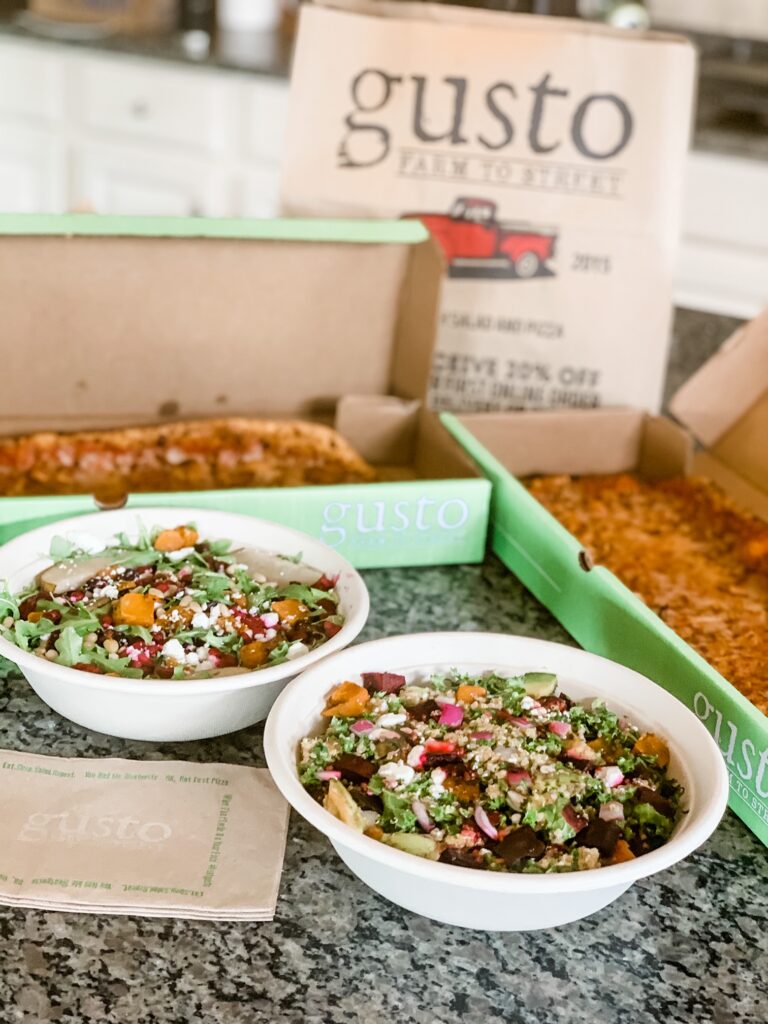 SCOTTO'S RIGATONI GRILL – Brambleton
Click HERE for menu
First time having white hawaiian pizza and it was delicious!! We also ordered grilled chicken greek salad, spaghetti bolognese, chicken parm and some desserts
Highly recommend then if you're looking for local restaurants to support. Curbside pickup available.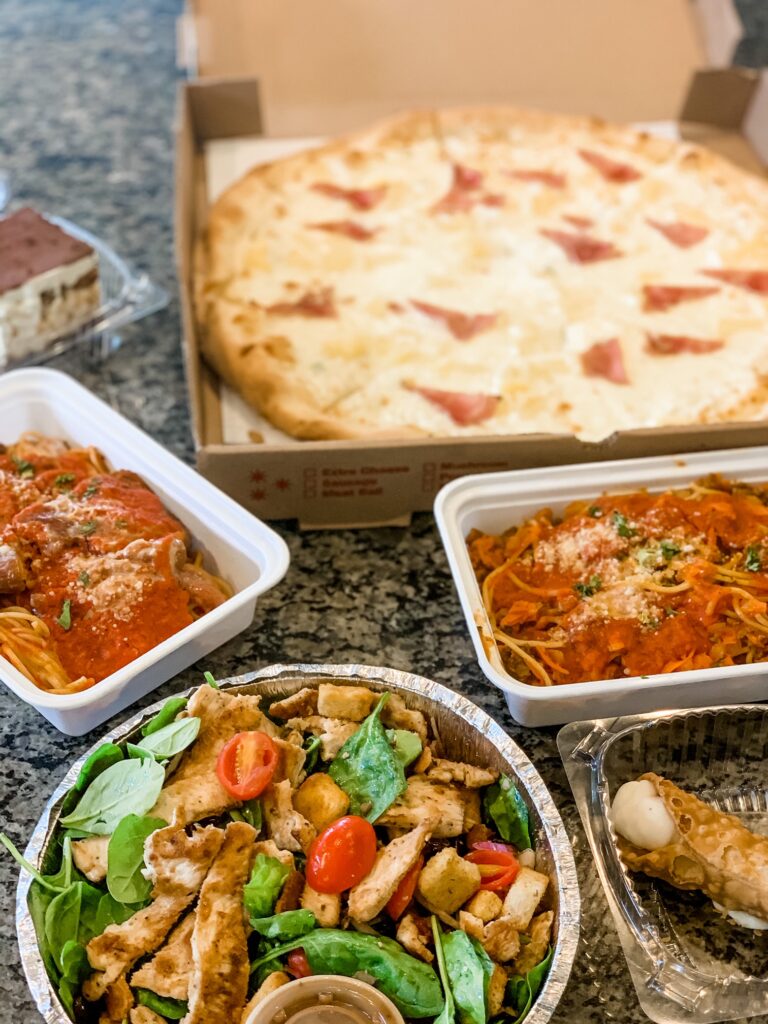 KING STREET OYSTER BAR – Leesburg/Middleburg
Click HERE for menu
Three course family style meal for 4 people which included your choice of salad, entree, and dessert! We picked chop house salad, cedar plank salmon with green beans, and white chocolate bread pudding (ice cream included)!! It. Was. Amazing. They are running a special to add a bottle of wine 50% off or their large format cocktail which serves 3-4 people for 25% off. Our first time here and highly recommend!
IL CAPPERO – Lansdowne
Click HERE for website
Use "FM10" for 10% off Family Meals!!
Family style meal for 4. We ordered chicken parm which came with 2 large salads and garlic bread. The chicken literally melted in your mouth! Highly recommend this restaurant if you're looking for Italian.
MEDITERRANEAN BREEZE – Ashburn
Click HERE for their website
View their current menu HERE
Mediterranean Breeze has been one of my favorite restaurants since living in Ashburn. The owner, Terry, opened this restaurant 16 years ago!! If you're craving Greek food, I strongly recommend you give them a call! They offer individual or family style meals. For our dinner we picked up the greek chicken, chicken kabob, and chicken souvalki. Each meal came with a generously sized greek salad and pita bread!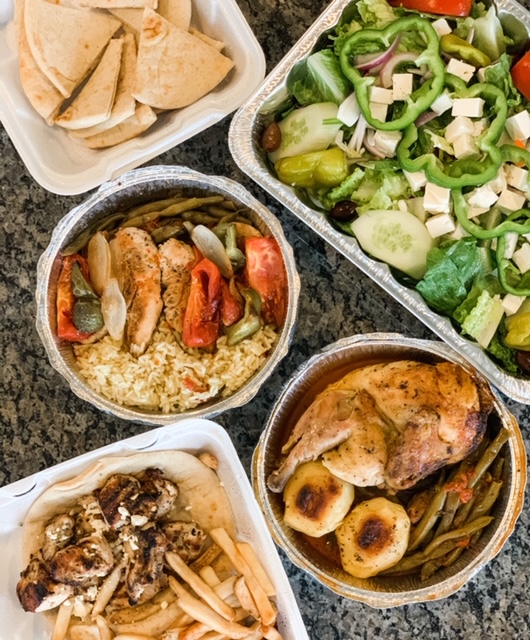 LAZY DOG RESTAURANT – Chantilly
Click HERE for their website
Family Style Menu HERE which range between $25-$50!

When YOU BUY a meal, THEY DONATE a meal!!
In the last month we have picked up Lazy Dog Restaurant 3 times! Yes, it's that good! The first two times we ordered the grilled chicken family style meals which came with green beans and mashed potatoes. Both the lemon chicken and BBQ chicken options are delicious! This last time we opted for the BBQ bison meatloaf which came with mashed potatoes and sauteed spinach. We added on a side of brussel sprouts with lemon capers which were amazing!!




5 TARA – Leesburg
Click HERE to view their website
Indian food might be one of my absolute favorites. If you've never had butter chicken, call 5 Tara right now and place an order. It's my favorite and they did not disappoint!! My husband loves tandoori chicken and said this was the best tandoori chicken he's ever had!! For dinner we ordered: butter chicken, chicken tikka masala, tandoori chicken and naan.