Easy, nutrient packed breakfast!
Ingredients: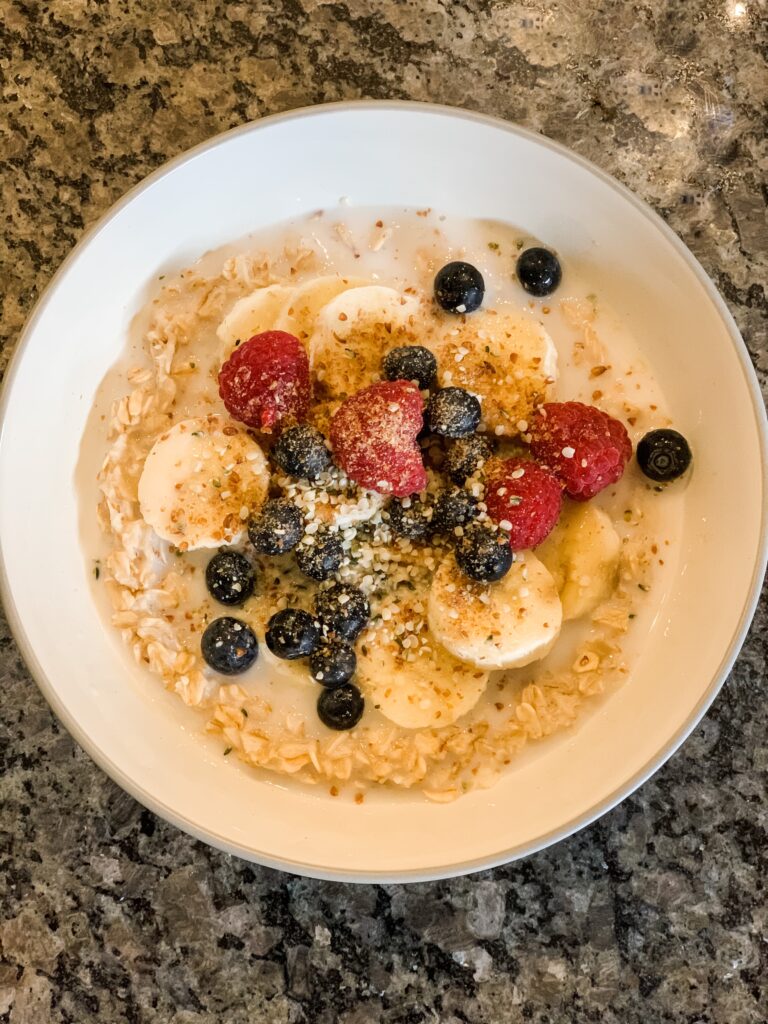 1/2 cup Quaker Instant or Old Fashioned Oats
Splash of Almond Milk
Water
Flaxseed (1 scoop)
Collagen Peptides (1 scoop)
Hemp seeds (1 scoop)
PB Fit (optional; 1 scoop)
Organic Plant Based Protein Powder (chocolate or vanilla – 1 scoop)
Fruit of choice
Instructions:
Scoop 1/2 of oatmeal into bowl and cover with water. Cook in microwave for 1-2 minutes.
Mix in protein powder and collagen peptides (if using chocolate protein, mix in PB fit powder)
Splash of almond milk and stir to desired consistency
Top with flaxseed, hemp seeds and fruit (pictured: raspberries, blueberries and banana)
If using chocolate protein, top with cinnamon and honey!