Amazon has been my go to with everything in life these days. Baby items? Amazon. Groceries? Amazon. Clothes? Amazon. Halloween Costumes? Amazon. (If you follow me on Instagram I know you're laughing right now).
Below are a few things I've added to my closet recently which are PERFECT for work! I'm all about affordable fashion and have received so many compliments on these items so I wanted to share! There's nothing like online shopping from the couch and having your items arrive within 24-48 hours…thank you, Amazon Prime!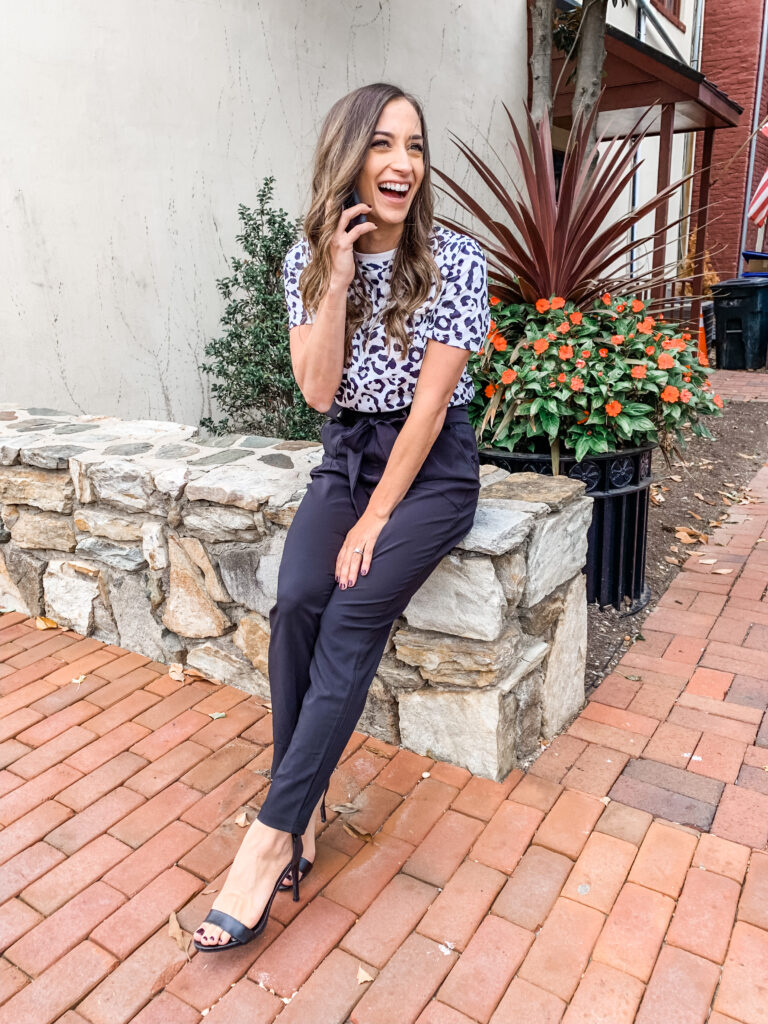 This cheetah print shirt is one of my absolute favorite finds! It's comfortable, fits true to size, and only $18!!! I'm wearing a size small. Click here to shop this shirt.
These adorable high waist pants have pockets and come in so many colors! You can't go wrong here, promise! At only $26 these are a steal. I'm definitely going back for more! These fit TTS; I ordered an XS (I'm 5'2). They are not too tight and very comfortable. Shop here!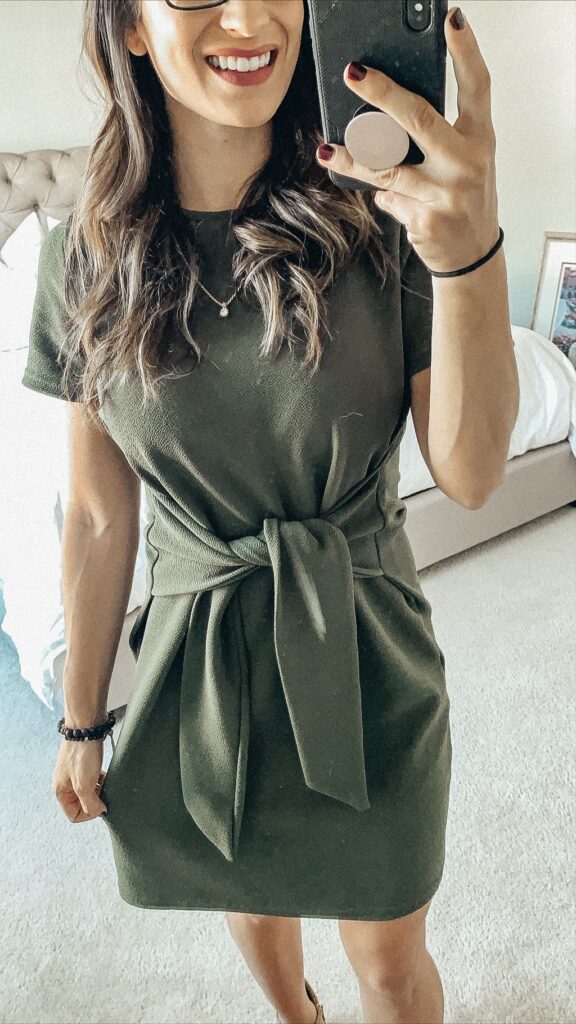 I love love love this dress and have worn it so many times already. It's great for work or date night! It's comfortable and SO flattering. Fits TTS, I'm wearing a size Small. Tons of other colors online as well as long sleeved options. Shop this $25 dress here.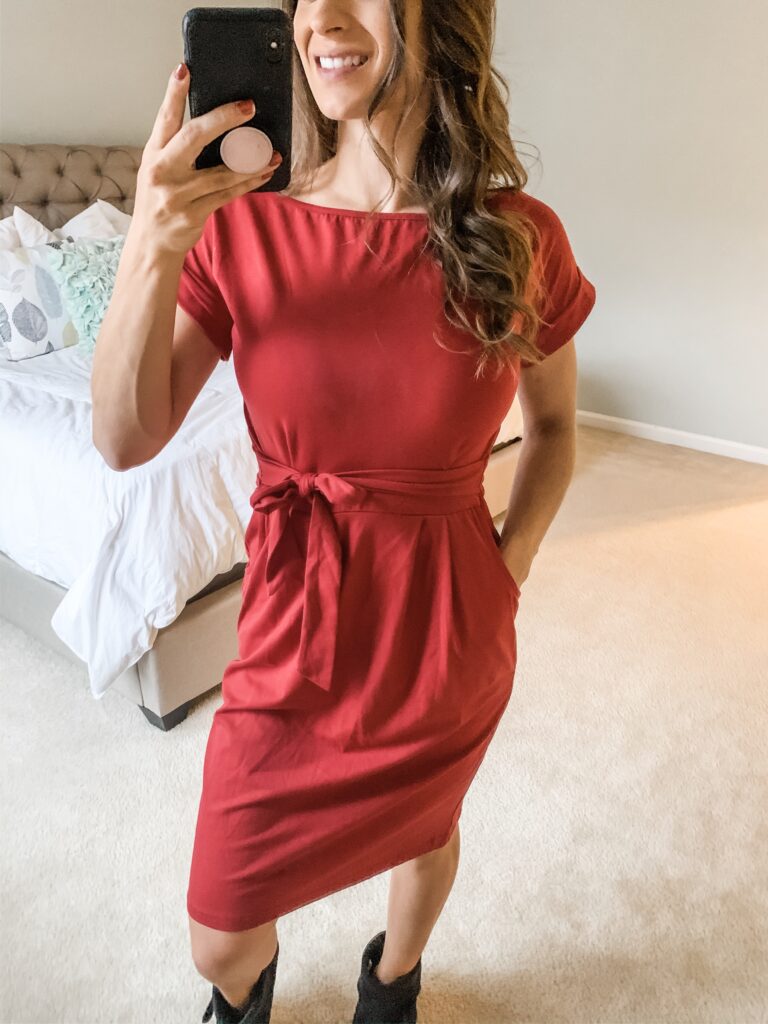 I haven't had a chance to wear this dress out of the house yet, but was so excited to put it on when it came in! Fits TTS (I'm wearing Small) and very flattering. Also, peek those pockets!!! *happy dance* I went back and forth trying to decide if I wanted long or short sleeves, but opted for short so I can transition this into spring. Another great find for only $23. Shop here!